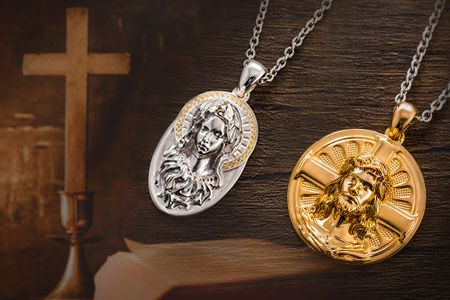 Western Culture Series
Jesus Christ and the Blessed Virgin Mary。
Hungkuang Jewelry has design Western religious culture products. Hungkuang Jewelry is based in Taiwan, and expects to look worldwide. Using the two religions that have the deepest influence on Western culture-Catholicism and Christianity as the starting point of design. The 2D technology has been upgraded to 3D, breaking through the traditional line frame in the portrait design, and presenting the visual sense of "Jumping Out of the Plane" with three-dimensional sculpture. For those retailers who sell religious goods or three-dimensional portraits could let your customers feel the authenticity of products through the clarity of lines and the fineness of quality, not just lines and planes. Hungkuang Jewelry can build out your idea through the three-dimensional creative design (Creative Desige), and use 3D technology to make your religious or cultural 3D products. Let the creative products become your creative economy (Creative Economy).
---
Custom specification options
Material: K gold, 925 sterling silver, stainless steel, copper
Plating: silver plating, rhodium plating, gold plating, rose gold plating, antique
Size and specifications: any specifications you need
Stone: diamond, zircon, crystal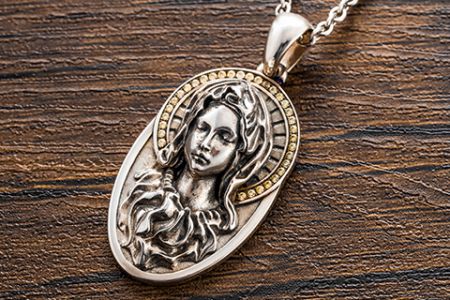 PL0261
Hungkuang Jewelry Design combines the body carving technology of western culture, the traditional...
Details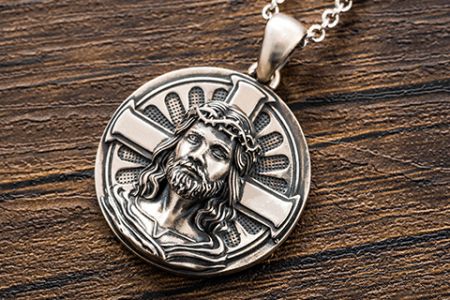 PL0262
Hungkuang Jewelry Design combines the body carving technology of western culture, the traditional...
Details
HungKuang Jewelry Electronic Catalog
This is the HungKuang electronic catalog with many different types of jewelry.

Download
Start creating your own jewelry
Create your brand now
More Details
Western Culture Series - Jesus Christ and the Blessed Virgin Mary。 | Professional Jewelry Custom Design Supplier & Manufacturer | HUNGKUANG Jewelry CO., Ltd.
Based in Taiwan since 2000, HUNGKUANG Jewelry CO., Ltd. has been a Jewelry wholesale supplier and manufacturer. Their main jewelry, including Western Culture Series, bracelets, rings , couple rings, pendants, vulcanized pendants, name bracelets, name rings, which can be customized.
HUNGKUANG provides customers with innovative and integrated solutions with its rich experience in R&D and design, skilled production technology, and forward-looking vision. HUNGKUANG holds the spirit of adventure, faces the challenges of craftsmanship details, has the courage to break through the status quo, and leads customers forward with visionary thinking.
HUNGKUANG has been offering customers wholesale rings and pendants, both with advanced technology and 15 years of experience, HUNGKUANG ensures each customer's demands are met.