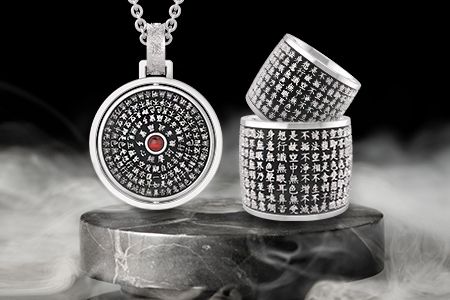 Oriental Culture Series
Heart Sutra series
The history culture of each nation starts with writing. Hungkuang jewelry company has developed in Taiwan for over 20 years, and that makes Hungkuang has a strong sense of mission in the inheritance of oriental culture . Hungkuang jewelry team always work hard on the development of religious products that we even put a lot of efforts on a further research of it. Hungkuang design team turned the beauty of oriental characters into actual physical products. For those customers, who sells creative and customized products, this type of oriental culture product is a perfect option for you, since it's different from the popular jewelries in the fiercing market. By selling this category of products may bring you different customer groups, make your products more unique, and successfully bring potential customers closer through this area. As a result, the products you can sell are no longer limited to popular, fashion accessories, instead your customers have more choices and a variety of the styles to buy, multi culture style will definitely be a smart future trend to invest.
---
Custom specification options
Material: K gold, 925 sterling silver, stainless steel, copper
Plating: silver plating, rhodium plating, gold plating, rose gold plating, antique
Size and specifications: any specifications you need
Stone: diamond, zircon, crystal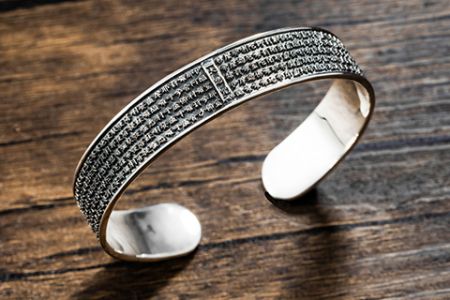 HL0220
The design and development of Hungkuang Jewelry is for religious and cultural customers. The research...
Details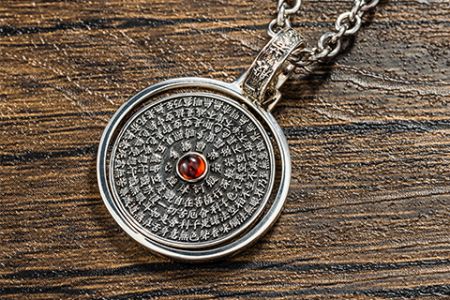 PL0270
Hungkuang adheres to cultural inheritage, combines traditional metalworking with modern craftsmanship,...
Details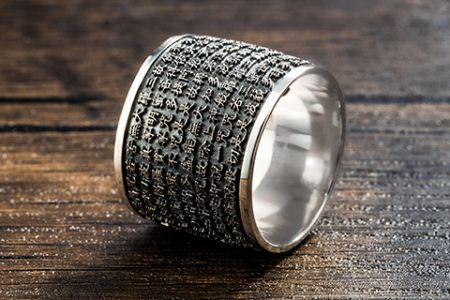 RL0241
Hungkuang adheres to cultural inheritage, combines traditional metalworking with modern craftsmanship,...
Details
HungKuang Jewelry Electronic Catalog
This is the HungKuang electronic catalog with many different types of jewelry.

Download
Start creating your own jewelry
Create your brand now
More Details
Oriental Culture Series - Heart Sutra series | Professional Jewelry Custom Design Supplier & Manufacturer | HUNGKUANG Jewelry CO., Ltd.
Based in Taiwan since 2000, HUNGKUANG Jewelry CO., Ltd. has been a Jewelry wholesale supplier and manufacturer. Their main jewelry, including Oriental Culture Series, bracelets, rings , couple rings, pendants, vulcanized pendants, name bracelets, name rings, which can be customized.
HUNGKUANG provides customers with innovative and integrated solutions with its rich experience in R&D and design, skilled production technology, and forward-looking vision. HUNGKUANG holds the spirit of adventure, faces the challenges of craftsmanship details, has the courage to break through the status quo, and leads customers forward with visionary thinking.
HUNGKUANG has been offering customers wholesale rings and pendants, both with advanced technology and 15 years of experience, HUNGKUANG ensures each customer's demands are met.