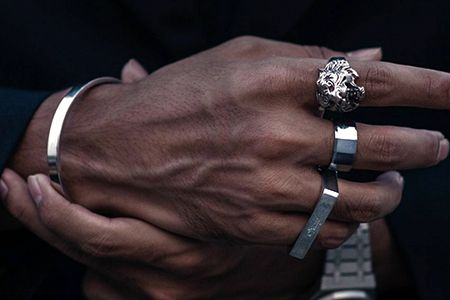 Men's Personality Series
Exquisitely crafted men's bracelets and necklaces.
Hungkuang Jewelry not only designs women's jewelry, we also pay attention to the needs of male customers. Hungkuang jewelry will overcome the limitations of various crafts, so as to refine the texture of men's jewelry. It can show rigidity and softness in the rough tonality. Hungkuang creates the products based on a worldwide view, we present men's accessories with a simple and neat style. Hungkuang has upgraded from flat 2D technology to 3D, and used casting to imitate manual knocking skill on men's silver jewelry to present a resolute angle of men's jewelry. For customers who sell men's accessories and want to sell different styles, Hungkuang can provide customized differentiation for you. Make your customers feel that "It turns out that men's accessories can also be so exquisite and tasteful."
---
Custom specification options
Material: K gold, 925 sterling silver, stainless steel, copper
Plating: silver plating, rhodium plating, gold plating, rose gold plating, antique
Size and specifications: any specifications you need
Stone: diamond, zircon, crystal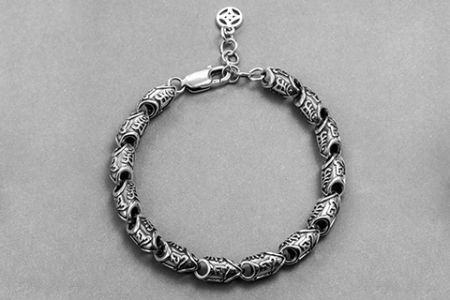 HL0216
Hungkuang Jewelry combines various fonts with jewelry, and use modern 3D technology to break...
Details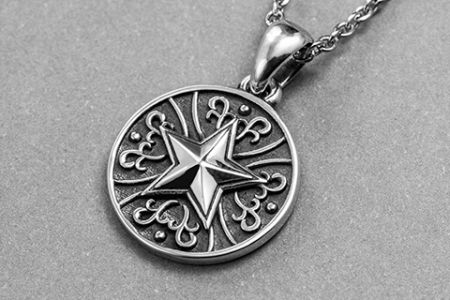 PL0312
Hungkuang Jewelry draws the five-pointed star with medieval goldsmithing. The original plane...
Details
HungKuang Jewelry Electronic Catalog
This is the HungKuang electronic catalog with many different types of jewelry.

Download
Start creating your own jewelry
Create your brand now
More Details
Men's Personality Series - Exquisitely crafted men's bracelets and necklaces. | Professional Jewelry Custom Design Supplier & Manufacturer | HUNGKUANG Jewelry CO., Ltd.
Based in Taiwan since 2000, HUNGKUANG Jewelry CO., Ltd. has been a Jewelry wholesale supplier and manufacturer. Their main jewelry, including Men's Personality Series, bracelets, rings , couple rings, pendants, vulcanized pendants, name bracelets, name rings, which can be customized.
HUNGKUANG provides customers with innovative and integrated solutions with its rich experience in R&D and design, skilled production technology, and forward-looking vision. HUNGKUANG holds the spirit of adventure, faces the challenges of craftsmanship details, has the courage to break through the status quo, and leads customers forward with visionary thinking.
HUNGKUANG has been offering customers wholesale rings and pendants, both with advanced technology and 15 years of experience, HUNGKUANG ensures each customer's demands are met.